With the help of Organic Colour Systems, our treatments are:
Kind to hair
Uses the maximum amount of certified organic ingredients and minimum amount of chemicals. Great hair colour doesn't mean harsh, damaging chemicals.
Ethically sourced
Carefully sourced and processed ingredients – protecting the environment – preserving natural stock whilst making as little impact on the planet possible. Ensuring all suppliers are ethical – providing safe working environments and fair wages for all employees.
Free from animal testing
Every single Organic Colour Systems product is accredited by the non-profit organisation promoting a cruelty free lifestyle, Choose Cruelty Free. Suitable for Vegans.
Protect the environment
Energy-efficient, low-carbon methods are used wherever possible, reducing the carbon footprint and environmental impact. All packaging is recyclable.
Ammonia free
Organic Colour Systems has never and will never use ammonia. There are much healthier ways to achieve results!
Naturally better colour
Organic Colour Systems' unique approach to colour is gentle and effective, using the maximum amount of certified organic ingredients and minimum amount of chemicals to permanently colour hair.
Yes, even those resistant greys! Our products leave your hair looking natural, healthy and glossier because it responds better to natural ingredients with radiant long-lasting colour.
Traditional hair colour products contain harsh chemicals like ammonia that damages and strips your hair's natural health and shine.
Organic Colour Systems uses no ammonia and fewer chemicals, therefore, maintaining your hair's essential protein-moisture balance.
This unique system is different. It's kind to hair and it shows by restoring damaged and weak hair giving it naturally healthier body, shine and suppleness.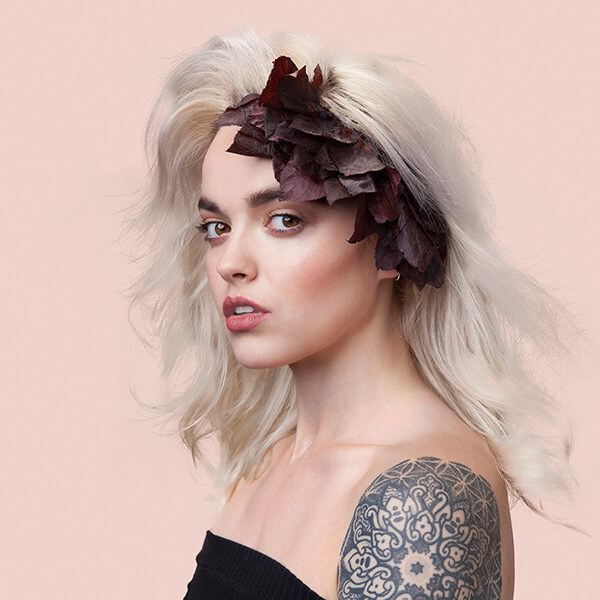 The natural alternative healthy hair care
Organic Colour Systems care range will build, restore and boost your hair's natural health and condition with uniquely natural and gentle formulations, even repairing damaged hair in a short period of time.
Designed to work with the colour range to leave hair looking the best it ever has. The range of shampoos, conditioners and treatments are affordable yet effective. With styling products ranging from volumising mousse, heat protection to luxurious argan oil. As your hairdressers we can prescribe everything you need to ensure your hair is healthier more naturally than ever before.
As with the Colour Range the Homecare and styling products use the maximum amount of certified organic ingredients and the minimum amount of chemicals to leave styled hair looking naturally healthier with long-lasting hold.
Most other brands of styling products use plastics to coat the hair, so styled hair ends up dry and damaged with a crunchy feeling. They also often need touching up to keep hair looking styled all day. Organic Colour Systems is different, it treats hair kindly including protecting it during styling and it shows whilst looking and moving naturally but maintaining long-lasting hold all day.
Organic Colour Systems products are all manufactured and produced in the New Forest. Artisan have even had the pleasure of exploring the factory!
Credits
Top: Hair Karine Jackson for Organic Colour Systems | Assistants Organic Colour Systems Salon | Mentors Bobbie Mills and Rebecca Barnes | Makeup Elizabeth Rita
Right & left: Hair: Tracey Burnap, Ceionie Aienk and Sarah Whitesell for Organic Colour Systems | Photography Magdelena Bieth | Makeup Elizabeth Rita |
Creative Director Karine Jackson